Reviews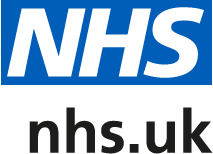 updated at 01:52am on 18/11/2019
by Mrs J Williams - Posted on 01 November 2019
Wonderful Medical staff
All my experiences with this practice has been positive; All the staff are an example of how a good professional service should be. I like the clean environment at the practice too. My whole family is now registered at the practice.
Visited in November 2019, Posted on 01 November 2019
by Anonymous - Posted on 03 October 2019
Excellent surgery
I have been going to this surgery for the last 8 years and I am very satisfied with the services me and family has received during this time. It has always been very easy to get an appointment and most times I got an appointment within 1 day. Sometimes when I could not get an appointment for my baby I always got the option to have a doctor call me up to discuss the problem which is a huge support for young parents. Their baby clinic is also highly recommended. The nurses and doctors are mostly quite good. Overall, I think this surgery provides very good service.
Visited in February 2019, Posted on 03 October 2019